April 20, 2021 by David Silverberg
In a remarkable change from last year, Florida's 19th Congressional District, covering the coastal area from Cape Coral to Marco Island, actually trended one percentage point more Democratic, according to the latest rating from the Cook Political Report.
For those who are into the inner intricacies of congressional politics, this is a big deal.
What makes it more remarkable is the fact that Southwest Florida's two other congressional districts, the 17th and the 25th, became more Republican and conservative.
To put this development into context, some background may be helpful.
The Cook Report and the PVI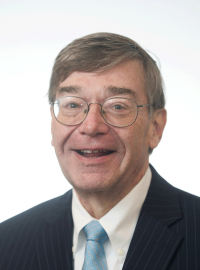 Charles Cook, a friendly, gregarious, lively man universally known as Charlie, hails from Shreveport, La. In the 1970s he served as a staffer for then-Senator J. Bennett Johnston, a Democrat and fellow Shreveporter. Afterward, he worked for the Democratic Senatorial Campaign Committee, the Democratic Policy Committee and served as a consulting pollster, advisor and as years went by, commentator for a variety of media outlets.
During his staff service Cook realized that there needed to be more comprehensive coverage of elections than was available at the time, particularly of House of Representatives races.
In 1984 he founded the Cook Political Report newsletter to track these races. Over the years the newsletter's coverage grew and deepened. Its organization also grew, as well as its reputation for objective, professional and non-partisan analysis. Today Cook Report staffers interview prospective candidates as well as incumbents and get to intimately know the politics of each congressional district.
The New York Times once called the Cook Report "a newsletter that both parties regard as authoritative;" CBS News' Bob Schieffer called it "the Bible of the political community" and Al Hunt of the Wall Street Journal, characterized it as "the Picasso of election analysis."
In 1997 Cook introduced the Partisan Voting Index (PVI), which rated the partisan leanings of each congressional district. Using the previous two presidential election results, it compared each congressional district's political tilt to the rest of the nation.
As the Report puts it: "The index is an attempt to find an objective measurement of each congressional district and state. While other data such as the results of senatorial, gubernatorial, congressional and other local races can help fine-tune the exact partisan tilt of a particular district, those kinds of results don't allow a comparison of districts across state lines. Only presidential results allow for total comparability."
Under this system a district rated D+2 means that it voted two times more Democratic than the national average, whereas a rating of R+4 would be four times as Republican. A district can be rated as even if it is within a half point of the national average in either direction.
The PVI is constantly updated to take into account new election results and redistricting. On Thursday, April 15, the 2021 PVI was released, incorporating the results of the 2020 election.
The 19th Congressional District was one of only five in Florida that saw Democratic numbers rise in the Cook ratings.
District 1, which is represented by Rep. Matt Gaetz (R) moved 2 points in a Democratic direction, the 4th and 7th districts moved 3 points in a Democratic direction and the 10th rose 1 point.
Southwest Florida in context
Unsurprisingly, the three congressional districts that make up Southwest Florida—the 17th, 19th and 25th—remain deeply Republican.
But what was very surprising was the movement of the 19th toward the Democratic column.
Based on the results of the 2020 election, the 19th District went from R+13 to R+12, a Republican decline of one point.
This stands in stark contrast to the 17th, encompassing a huge swath of Southwest and Central Florida from Punta Gorda to Venice to northwest Lake Okeechobee. It went from R+13 to R+16. The 25th, reaching from eastern Collier County and Immokalee to Hialeah and Doral, went from R+4 to R+8.
Shifting sands
So what accounts for the shift? The analysis accompanying release of the PVI does not focus on the 19th District but is national in nature. However, a number of factors provide some indication.
Democratic gains in the 2020 congressional race are the first factor.
The 2020 election in the 19th saw the election of Republican Byron Donalds with 61.3 percent or 272,440 votes to 38.7 percent or 172,146 votes for Democrat Cindy Banyai.
While Donalds won, it was by a lower percentage than fellow Republican Francis Rooney in 2018, or put another way, Democrats made steady, incremental gains. In the 2018 election Rooney won by 62.3 percent or 211,465 votes to David Holden's 37.7 percent or 128,106 votes.
At the same time, Donald Trump's percentages in the district basically remained stagnant from 2016 to 2020, rising by only a tenth of a percentage point, from 59.6 percent in 2016 to 59.7 percent in 2020.
The lack of polling with publicly available results in Southwest Florida means additional conclusions can only be speculative but some additional factors could be:
Older Republican-Trumpist voters could be exiting the rolls as a result of natural causes or the toll of the COVID-19 pandemic. Southwest Florida, especially Collier County, has been a center of anti-masking and resistance to virus precautions, at times led by Byron Donalds who himself tested positive for COVID in October 2020 but recovered. Most recently Naples habitué, far-right musician and COVID denier Ted Nugent announced yesterday, April 19, that he had tested positive for COVID. On April 12 he played a gig before a closely-packed crowd of over 300 people at Seed to Table, a defiantly anti-mask supermarket in North Naples. Like Nugent, Trumpist voters may dismiss COVID as a "hoax" or a "sham" but the COVID virus is hardly dismissing them as potential victims.
More Democrats or liberal voters are moving permanently into the area as full-time residents. Acknowledgment of the arrival of Democratic northerners in the state was made by Polk County Sheriff Grady Judd at the signing of Florida's "anti-riot" bill yesterday, April 19. As he put it: "We only want to share one thing as you move in, hundreds a day: Welcome to Florida, but don't register to vote and vote the stupid way you did up North, or you'll get what they got." While the influx of northerners into the 19th Congressional District may not be huge, it may be telling in future elections.
Rep. Byron Donalds may be losing voter loyalty even in his largely Republican district after only four months in office.
Banyai's boost
For Democrat Cindy Banyai, Donalds' 2020 opponent and declared candidate for 2022, the new PVI came as a welcome boost and a validation of her previous campaign.
"I'm very excited about it," she told The Paradise Progressive. "That makes all of our efforts worthwhile. We're really proud and I feel like the little engine that could; I have to keep pushing. It bodes well for '22.
"Not only is the 19th in the top movers in Florida, we're the one that spent the least amount of money to do it," she pointed out. "We've had really solid fundraising and we're getting a solid investment and we had a great team."
According to her fundraising analysis, she said, she had an effective dollar-to-vote ratio and only spent $4.15 for every vote she was able to swing from Republican to Democratic, a very low cost. She also swung numerous precincts into the Democratic column, particularly on Sanibel and Pine Island. That, plus the fact that Democrats contested every ballot position, something that had not been true in previous elections, all contributed to the rating.
"The Cook ratings give two messages," she said. "One is that we had a good candidate with a good team and our approach was on the right track. The second contradicts the narrative that Republicans are moving here to flee Democratic states. Their stories that everybody is leaving blue states like New York or California because of Democrats is a total crock."
To see the entire Cook analysis of the 2021 PVI, click here.
To see an interactive map with all congressional districts and their ratings, click here.
Liberty lives in light
© 2021 by David Silverberg